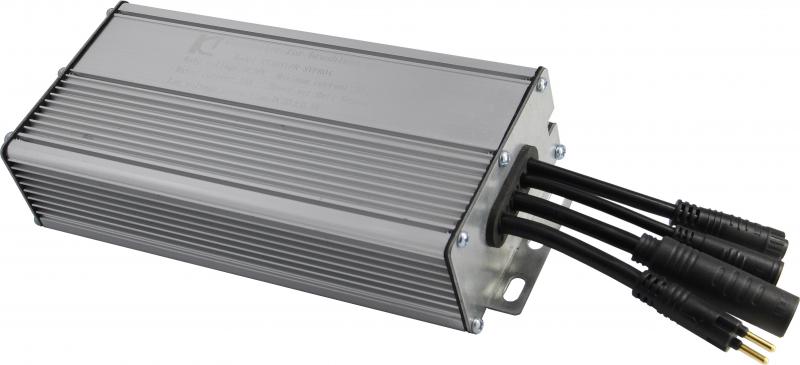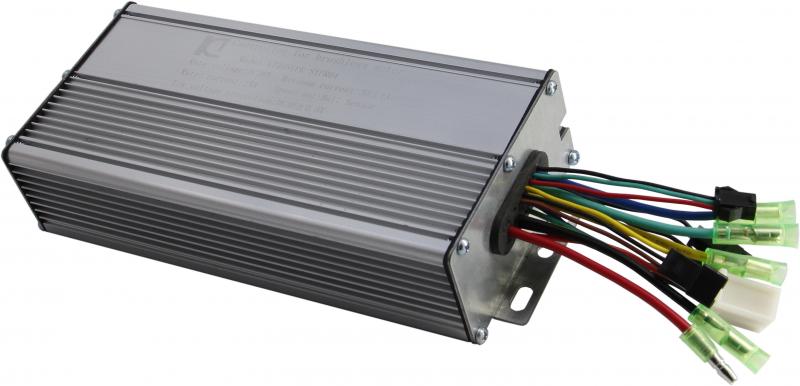 Product Model£º
KT Brushless controller series - 12 MOSFETS controller(10A166)
Outline Dimension£º
176(Length)*82(Width)*41(Height)£¬10A66 aluminum housing.
Technical Parameter£º
Matching battery voltage 24-72V, maximum operating current 40A, maximum power 2880W.
Product Features£º
Use imitate torque control mode to help achieve a smooth start-up of the vehicle, the power-assist drive will be smooth and natural.
Electric power assist is with fast response and always consistent with the rider¡¯s pedal action to achieve the effect of the torque boost.
With multiple protection features such as stalled, over-current, over-temperature, over-voltage, under-voltage, speed, lack of phase and so on to protect the safety of vehicle electronic control systems and traffic.
There are motors with or without Hall, which fit all kinds of high and low speed motors.
There are two options of simulated sine wave or square wave controller.
Dimensions£º